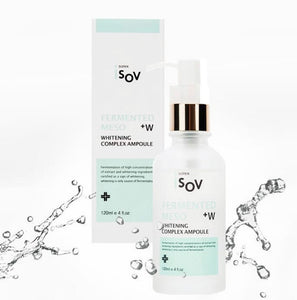 Fermented Meso +W Brightening Complex Ampoule 120 ml
Fermentation of high concentrations of extract and brightening ingredients certified as a sign of brightening , Brightening is only source of fermentation .
it is whitening ampoule containing certified ingredients that improves skin tone and provides moisture without irritation.
 
How to use :

1. Mix two pumps with CL4 Peeling for dull skin.

2. use it by basic step for dull skin before applying modeling mask.

3. At Home Care : After applying toner, pump an appropriate amount to face, and apply emulsion and cream.